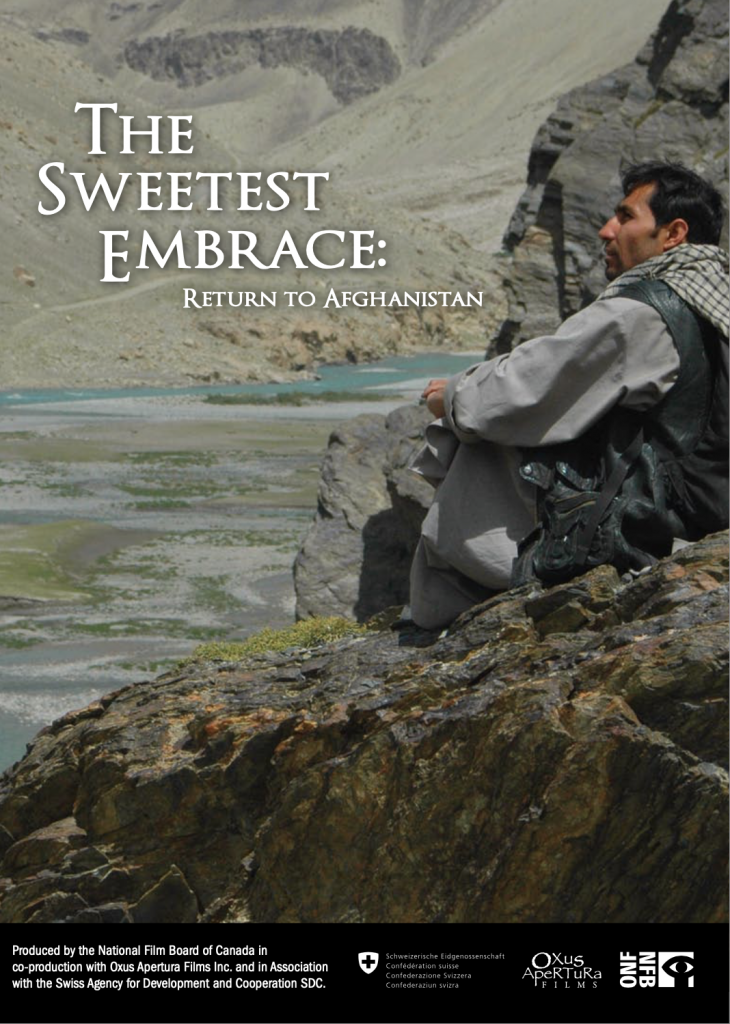 Soorgul was only 10 when he said goodbye to his family in the mountains of northeastern Afghanistan. Crossing into Soviet Tajikistan over the turbulent Amu Darya River, he clutched the sides of a wooden gondola as it slowly it made its way to the other side. He was supposed to spend a year studying in Tajikistan, but it would take 16 years and a journey to Canada before he could return to his village.
Soorgul was one of many Afghan children sent to Tajikistan during the Soviet occupation of their country. When the Soviet Union collapsed, civil war broke out on both sides of the border and the children were left stranded. He and a few of his schoolmates were able to leave Tajikistan only after many years, when Canada accepted them as refugees.
In The Sweetest Embrace Soorgul and Amir—two of these forgotten boys of Afghanistan—return to their country in search of their families.
We meet Soorgul and Amir in Kabul and join them as they travel north towards the villages where they last saw their families. After an American military accident leads to riots, it becomes too dangerous to carry on in NGO vehicles. They switch to local vans and finally, when rock-strewn roads become completely impassable, finish their journey on foot through some of Afghanistan's highest mountains.
But when their paths diverge, their futures become filled with unexpected and unpredictable turns as they seek to find resolution in their lives.
The Sweetest Embrace tells an intimate story set against one of the world's most harsh and yet beautiful landscapes, in a land where life has been shaped by war and hardship but where spirit remains resilient.
"Amir make back to their homeland of Afghanistan, which they were driven out of 16 years prior during the Soviet occupation. Afghanistan is portrayed in both a harsh and beautiful light as constant news reports of violent attacks are heard amidst the beautiful landscapes that have not yet been completely ruined."
The Sweetest Embrace Review